Passes 411
For box office and pass info, please contact boxoffice@coronadoislandfilmfest.com
Coronado Island Film Festival is a pass-based festival.  We offer three exciting festival passes with varying levels of access to films and events: VIP Crown City Pass, Ocean View Pass and Bayside Pass.  First-come, first-serve single tickets will be sold the day of at the venue for any open seats.
We ask Pass holders to arrive to screenings at least 15 minutes before screening so we can guarantee them a seat.
Fifteen minutes before a screening, seating starts with VIP Crown City Pass holders, then Ocean View, then Bayside. Single tickets will only be sold if any open seats are remaining after all Pass Holders have taken their seats.
Lines form each type of Pass and those lines will be based on a first-come, first-serve basis. This means, for popular screenings or screenings at smaller venues, some Bayside Pass holders may not make it into their first choice screening. With close to 85 films,  there are many options if you do not make it into your first choice. We recommend Bayside Pass holders arrive at screenings as early as possible.
After all Pass holders are seated, the single tickets will be sold for any open seats. Single ticket lines will start forming an hour before screenings.
Here's is a list of our venues and their capacity:
Coronado Performing Arts Center- 570
The Village Theater Main- 220
Granzer Hall at Coronado Middle School- 100
Winn Room at the Coronado Library- 125
Our Box Office will be located at:
Coronado Visitor Center
1100 Orange Ave, Coronado, CA 92118
Days and Hours:
Wednesday, Nov 8 from 1-6pm
Thursday, Nov 9 from 9-6pm
Friday, Nov 9 from 9-6pm
Once again, The Coronado Historical Association has donated this beautiful space for use as our Festival Box Office. Perfectly located on a prominent corner one of Coronado's most treasured historic commercial blocks, be sure to stop in at Tent City Restaurant for breakfast, lunch or dinner, visit the Museum, and browse the Museum Store. If you are unable to pick up your passes during box office hours, please email boxoffice@coronadoislandfilmfest.com.
Presenting Sponsor 2017 Coronado Island Film Festival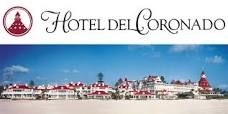 FAQs
Do I need a printed ticket or receipt to pick up passes?
No, you do not need to print anything!  Just bring your photo ID to the box office and we will have a list of all Passholders.
Will there be a Rush Lines at this Event?  
Yes, Single Ticket Sales AT THE DOOR, cash only.  $10 to all screenings and panels; $20 for all live performances. (First come, first seated, space available following the seating of all Pass Holders.)
Do I need to bring my printed ticket to the Box Office?
No, in order to receive your pass, just bring your photo ID and show at the box office. 
What is the refund policy?
Refunds will be decided on a case by case basis. 
Are passes transferrable?
Yes.  If you are unable to attend an event, you are welcome to give your pass to someone else to attend in your place. Email boxoffice@coronadoislandfilmfest.com to change the name on your passes.
Do you offer a military discount?
Yes!  To take advantage of our 10% discount to military, please email boxoffice@coronadoislandfilmfest.com to get info.
PLEASE REFER TO YOUR FESTIVAL PROGRAM FOR SCHEDULES AND VENUES OF SCREENINGS, PARTIES AND EVENTS. SOME FESTIVAL VENUES HAVE LIMITED SEATING. YOUR PASS DOES NOT GUARANTEE A SEAT. WE RECOMMEND YOU ARRIVE EARLY. EVENTS AND VENUES SUBJECT TO LAST MINUTE UPDATES. PASSES ARE TRANSFERABLE BUT WILL NOT BE REPLACED IF LOST OR STOLEN.